In the age of influencers "flexing" their new 79 series, 200-300 series Landcruiser's, Y62 patrols, Land Rover Defenders etc.. it's hard not to feel inadequate in a 15+yr old 4x4 with DIY draws, second hand bull bar and squeak that you can't seem to find. More power to the people who can afford it, but I propose we normalize thrifty 4x4ing and camping. Why should cost be a barrier to exploring your great country with your family?
When did "new" become better anyway? where are the influencers who brag about spending 1/5th less than the guy with a brand new 79 series (while still hitting the same tracks)? where are the 4x4 show presenters telling us that all these places can be reached in a second hand MK triton, GQ patrol or Jeep?
I'm going to do my part and share how we traded up to a capable, reliable and most importantly, affordable 4x4 to take our family camping in. I hope it inspires you to get out and enjoy the outdoors without feeling obligated to have the latest and "greatest" in 4x4 and camping setup.
This journey started when we had our first baby. It's amazing what this does to your brain; you go from thinking "wow a 5 inch lift would be awesome" to "wow imagine trying to strap a baby into a booster seat with a 5 inch lift". In a similar vein, when you have a single cab Triton Ute, it generally makes it impossible to take a family of three camping. This is when we knew we would have to get rid of the trusty triton and find something with 3+ seats. We sold this vehicle for ~$8k, paid off some debts and were left with a $5k budget for a more suitable 4x4.
As a step in the right direction, we got hold of a 95' Jeep Cherokee for approx. $3.5k. Now this thing was awesome, it was small, it was nimble, it was powerful. But in all the ways it was a good 4x4, it was not a practical family vehicle. Interior dimensions, A/C, safety, economy and consequently wife-approval were all lacking. It was a hard decision, but the jeep had to go and our experience with it made us realise that it is incredibly hard to buy a decent family size 4x4 with a budget of $5k or under.
-95' Jeep XJ Cherokee
Recognising this, and also my tendency to enjoy striking a good deal, We thought we would try flipping vehicles until we ended up with the ideal rig. Having a bit of left-over cash from the Jeep, and a KTM motorbike there, we decided to trade the KTM up and up until we reached the ideal 4x4, using the leftover Jeep cash for accessories or fixes.
-2008 KTM EXC 530
I listed the KTM online and wrote in the description "consider swaps for 4x4", and waited. Before we knew it, we had bites, many were bad deals, and some were scams, but one stood out as a potential trade-up; we were offered a 2001 GU Patrol TB45 as a straight swap for the KTM. This was great, we knew the market where we live and that if we take this thing home, clean it up and swap/sell again, it would sell like hot-cakes!
So that is what we did. We drove out and exchanged our vehicles, a KTM dirtbike for a GU Patrol. We took it home and worked out what to do next. Looking around the patrol, we could see plenty of neglect cosmetically. It was full of rubbish, dirt, grime and random objects. Without a solid clean, we would have been lucky to sell it for $5000!
I pulled out the seats and my wife, Olivia got to work with the Bissell. After a grueling effort cleaning both the inside and outside, we stood back to appreciate it. It finally looked sellable!
-2001 GU Patrol TB45
We re-listed it for about $9k, cash or swap. In this price bracket, you generally get less spam and tyre-kickers. It wasn't long before we had an offer that piqued our interest.
Someone from a nearby city was offering an unregistered 2003 ZD30 Patrol as a trade. Knowing that these are worth easily over $12k registered, we went ahead with the deal. We were even able to negotiate some cash our way to help get it over the pits! This was another step in the right direction as a family tourer:
Diesel (more economical)

Less km

Receipts for rebuilt motor

3" exhaust

Tune chip

and many more!!
We were confident that we had finally reached the vehicle we want to set up as a family tourer. The next step was to get it road-worthy and inspected! the parts list is long, but we are still massively better off than if we had just gone out and bought something similar! Now for some eBay shopping and weekend's in the shed.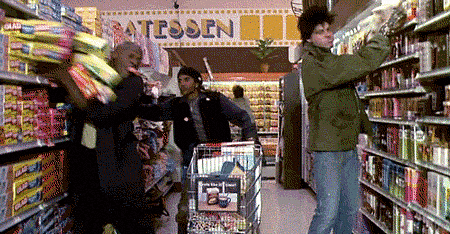 Stay tuned for part 2, where we reveal our budget 4x4 touring rig! Thanks for reading. Isaac - All Set Outdoors